Karachi Kings and Peshawar Zalmi will clash in Rawalpindi in their first PSL 8 game tomorrow.
KARACHI: Imad Wasim, the skipper of PSL team Karachi Kings (KK), said Monday that there's no doubt about Babar Azam's contributions to the team, but that life "doesn't stop" with one player leaving the franchise.
Wasim held a presser ahead of their inaugural game of the season against Peshawar Zalmi. Karachi's former captain Babar Azam will be leading Peshawar Zalmi this season.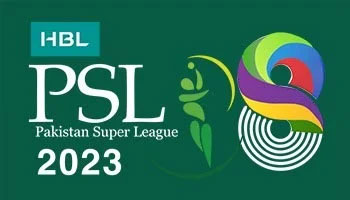 In the presser, the KK skipper was bombarded with questions regarding Babar Azam and the fact that he will be playing against his former team.
"It is routine in franchise cricket that players move from one team to another, the gap is always filled by new players and teams continue to operate. There is no doubt that Babar has done a lot for Kings but he is no longer with us. We will try to make the best possible XI," Imad told the media.
"I have nothing against anyone, and we all are professionals and play for our teams, there's no issue at all. Also, who is playing for the team or who is the captain is the decision of team owners, not mine," said Wasim.
He said he is excited about the start of PSL 8 and looking forward to a great season. Terming the PSL a tough competition, Wasim said that the league has a trend of polishing domestic as well as international players.
"Even foreigners are excited about playing in the PSL because they know that performing here can get them noticed everywhere, it increases their value. We have seen how players have gone to other leagues and other teams after performing in the PSL," he said.
"I've noticed in various leagues that when your local strength is stronger, your league becomes more competitive, and this is why the PSL is one of the most competitive leagues in the world," he said.
Replying to a question, Imad said that fast bowler Muhammad Aamir is an important member of the team, and they understand that he has played too much cricket in recent times, indicating that there will be workload management for Aamir.